This conference brings together researchers, clinicians, practitioners, teachers, policy   makers, and other health sector employees. We aim to develop an in-depth understanding of the transition from multidisciplinary perspectives, explore challenges, key issues and ways forward in the transition, adopting global approaches and learning from around the world in a holistic fashion.
The conference will take place on June 19 & 20. There will be a welcome reception on the evening of the 18th & conference dinner on the evening of 19th. We will wrap up the conference with an Indigenous celebration on June 21, 2015. 
Conference will be held:
Room SE-110 Round Room
Laurentian University
School of Education Building
Laurentian University Campus Map can be found here:   https://laurentian.ca/campus-maps
a) Welcoming Reception on June 18, Founder's Square is located behind #11 on map.  Parking for welcoming reception is # P4
b) Conference is in Education building #24 on map.  Parking for conference is D or #P11
c) For participants staying on campus in East Residence # 17 on map. Parking for East Res is #P10
Reminder:
Our web portal is to 1) register and/or 2) pay your registration fees for the upcoming ISTAR conference on June 18-21, 2015, if applicable
http://www2.laurentian.ca/istar2015/
*It is important every person register via the webportal so we have your information.
 ——————————————————————————————–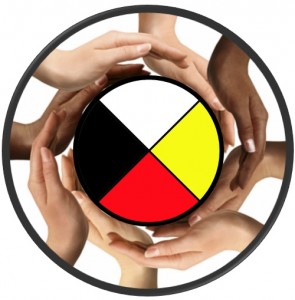 2nd ISTAR International Conference
Journey to adulthood: physical, emotional, mental and spiritual pathways
CALL FOR ABSTRACTS CLOSED APRIL 30 2015, THANK YOU FOR YOUR INTEREST
Presentations, panel and poster sessions will be grouped in four different themes:
Physical transitions from childhood to adolescence, bodily changes and impact of the individual.
Emotional transitions from childhood to adolescence, impact of societal and familial attitudes/perspectives.
Mental transitions from childhood to adolescence, reasoning with changes in brain growth and stages of development.
Spiritual transitions from childhood to adolescence, understanding the transcendental impacts.
If you have any questions, please feel free to contact: ISTAR2015@laurentian.ca